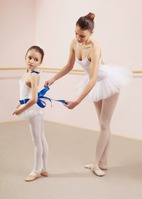 Did you receive a correct diagnosis yet? >> JYES/NO

Did a 2nd opinion do the job? >> YES/NO

Have you been looking for treatment for over a year? >> YES/NO
Do you understand your illness? >> YES/NO
Did your treatment have positive results? >> YES/NO
Are all your questions answered? >> YES/NO
Is Google your main source of information? >> YES/NO
Can you still function at work? >> YES/NO
How well is your environment doing?
Are your boss and colleagues understanding your symptoms? >> YES/NO
Have you lost your income because of your condition? >> YES/NO
Have you qualified for disability? >> YES/NO
Are you stuck in the insurance procedure? >> YES/NO
Do you lack an appropriate support group? >> YES/NO
Can you count on your friends and family? >> YES/NO
Is your score red?
This is where we are today: balance disorders affect up to 30-40% of the population before they reach the age of 60. About a quarter of those affected will have to take time off work. Because of complexity of the balance system, patients with balance disorders may have to see several doctors and remain without a correct diagnosis and without appropriate care for very long periods of time. Doctors report that they are often poorly trained in vestibular and neuro-vestibular conditions. Does it surprise you if misdiagnosis rates in the Emergency Department are estimated in the range of 74 to 81%?
We get your concern.
Balance disorders have been an overlooked category in the medical field for years. That affects you.
House4Balance wants to address your need for help by bringing structural changes to ensure you heal tomorrow.

You can do your part to help us catch up. Raise your voice. Speak out for expert doctors and efficient care. Follow us. Sponsor us. Share our website and efforts on social media.
Step by step we're getting there.
---

Do you believe we're doing meaningful work?

Help us help