We are here to support you.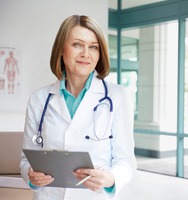 Are you a doctor or active in medicine?
Are you looking for a better approach of the balance patient? Are you finding it hard to get the right diagnoses? Do you find medical guidelines lacking? Do you require extra education? Would you like to exchange expertise with colleagues? Are you left to your own devices when obtaining correct information? How do you offer clear information to a patient who has a multitude of questions in your busy practice?
#MUS means medically unexplained symptoms
#PUN stands for patients' unmet needs
#DEN means for doctors' educational needs
Exactly. Today, this is the reality in terms of balance disorders.
But we can work on it hand in hand and affect change. We understand your concerns too. Balance disorders have been an overlooked category in the field of medicine for years. This is to the detriment of doctors as well. We need to catch up. Do we reach out and extend a helping hand to each other? House4Balance wants to be a bridge for you, and introduce the change that will benefit you as a doctor, in the future.


How can we help each other?
Provide info in your waiting room in words that patients can understand:
Wobbly Wilma (only possible after translation)



---
"This is a tremendous compendium on the topic. A must for patients, doctors, therapists and everyone who needs in-depth information."
Roel Bruylandt, kinesthesiologist Belgium

"Dizziness is scary but not such a terrible thing. That's the way it generally looks to outsiders. For those who are subject to regular attacks, though, it can be a torment. Dizzy Me brings personal experience and scientific expertise together in a single volume. Tania Stadsbader's story is compelling, and Floris Wuyts adds invaluable scientific knowledge."



Marleen Finoulst, BodyTalk
Belgium

"A colleague recommended this book to me. I'm a doctor, and I've been wrestling for 13 years with my own vestibular issues and their effect on my quality of life, my environment, and my work. The search for proper diagnosis and effective treatment can be frustrating. I recommend Dizzy Me to patients, therapists and doctors who want greater insight into the challenges of living with a vestibular disorder."
David De Keukeleire, MD
Belgium
Dizzy me is a good overview and combination on personal and scientific expertise. As a professional treating patients suffering from dizziness/balance disorders this is a must read!
Bart Zwaneveld, Physiotherapist
The Netherlands
DO YOU CARE ABOUT THE FUTURE OF VESTIBULAR PATIENTS?

Make a difference